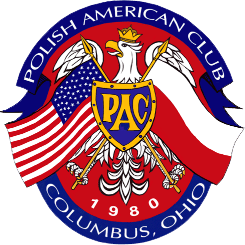 Polish American Club Columbus, Ohio
We are a non-profit organization focused on cultural enrichment. We operate within the Columbus area.

The Polish American Club was established on March 7th, 1980. The articles and records of incorporation are kept as part of our history and our founding fathers described the club's purpose as follows: "To promote social and cultural interest with the Poles and Americans residing in Columbus and surrounding areas".